My Philippine Story starts in December 1963. As a newly appointed Lieutenant onboard the carrier USS Midway I was excited to be on my first "WestPac Cruise" to exotic Asia. First stop the Philippines. It was early morning, the tropical sun started to peek above Subic Bays surrounding hills. The ship glided slowly and quite silently past the old Spanish Fort on Grande Island at the bays mouth. A soft breeze sent shimmers of light across the water. We passed two small outrigger fishing boats on their way in. Each contained a single fisherman wearing a native straw hat. There was a hint of wood smoke in the air from breakfast cooking fires alight on the far shore.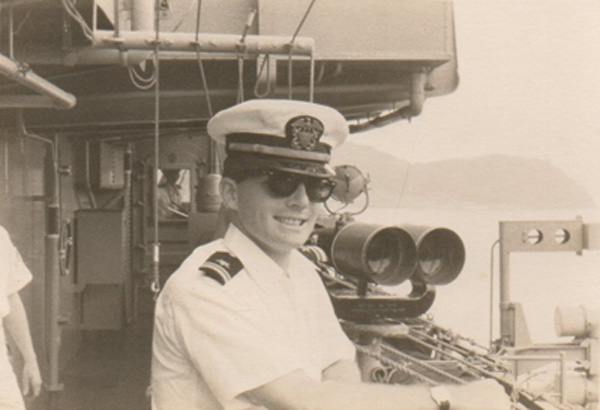 Midway docked at the carrier pier at Cubi Point Naval Air Station. Liberty was declared. I was anxious to go ashore. In the wardroom a local TV station was showing a rondalla string band. The sound was new and captivating. A shipmate of mine and I joined a USO bus group to explore Manila. The wild driving style and rural country side made for a happy ride. On the agenda, Chinese Cemetery, University of Santo Tomas and the Manila Hotel. Manila was a low rise city and spread out. Then we were on our free time. We checked into the Army Navy Club adjacent to the US Embassy. The club had a colonial flair with large rooms and overhead fans with big wooden blades.
City lights began to appear on Roxas Blvd. We hired a taxi, a Mercedes 190 Diesel, bound for the Embassy's Seafront housing and restaurant center in the Pasay district. A steak, baked potato and fresh salad dinner along with our first taste of cold San Miguel Beer was a refreshing change from the shipboard fair over the two weeks voyage across the Pacific. Afterwards we sampled a few small night spots along Del Pilar Street. It was dimly lit with few cars, a far cry from the gaudiness it was to become years later. Next morning, my interest in the country whetted, we met our Navy bus and motored back to Subic Naval Base.
Over the next two years I was a frequent Navy sponsored Philippine visitor. Later I returned in conjunction with my Asia/pacific banking career, married a Filipina and raised a family. Since that first visit I've been hooked on this wonderful country with its rich history. And so, the motivation for this site; to capture a glimpse of what life was like in an earlier time.BB