The Asiatic Fleet was the smallest of three US Navy Fleets (Atlantic / Pacific / Asiatic)
Mission: Defend the Philippines, Guam and protect American interests in China. Two sister heavy cruisers served as Flagships: USS Houston (CA-30) (1931 and 1940-1942) and USS Augusta (CA-31) (1932-1939)
Homeport Manila, Philippines
Main Guns – Nine 8 inch in three turrets
Weight -10 thousand tons
Max speed – 32 knots
Personnel-65 officers / 750 Enlisted
Deployment- Winter months were spent in the Philippines for training and up keep at the Cavite Naval Base and dry docking at the Olongapo Naval Base. (Dewey floating drydock)- Flag Staff were based at the Marsman Bldg. Manila. Come summer the Fleet sailed north for a series of 5–6 day China, Japan Port calls and long stays anchored at Shanghai's Huangpu River on the Bund.
The USS Isabel (PY-10), a converted WWI destroyer, served as "Relief Flagship" and Patrol Yacht. Flag officers used her for Philippine and China port visits too shallow for Cruisers to enter.
Asiatic Fleet Duty – Adventure and Romance –Fleet assignments were much sought after. Sailors often spent 10-15 years on Asiatic Fleet vessels and retired from active duty in China and the Philippines. All Asiatic ships employed Chinese and Filipino civilians for cooking, washing, cleaning and maintenance and they lived aboard. It was an easy life for sailors.
The Japan / China War 1937
A shooting war broke out in Shanghai in August 1937. USS Augusta rushed in to protect American interests. A new era dawned characterized by Japanese Military aggression in Asia. USS Augusta sailed back to the USA in 1940 replaced by USS Houston.
Flagships in WW2
USS Houston participated in several naval battles in January/February 1942 in defense of Indonesia. She was sunk February 1942 in the "Battle of Sunda Strait" along with Australian cruiser Perth.
USS Augusta – Servedin WW2 in the Atlantic Fleet, decommissioned and scrapped 1946.
USS Isabel – Served in defense of the Philippines. Escaped to Australia. Decommissioned and scrapped 1946.
Following collapse of the Philippine and Indonesia the Asiatic Fleet was disbanded. BB
Addendums and Fotos:
Admirals of the Asiatic Fleet
Charles McVay – 1930
Montgomery Taylor – 1931 – 1933
Frank Upham – 1934 – 1935
Harrry Yarnell – 1930 – 1939
Thomas Hart – 1940- 1942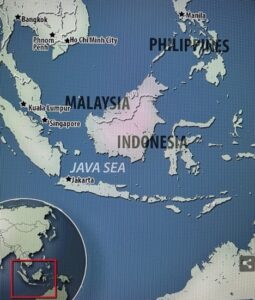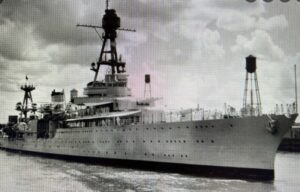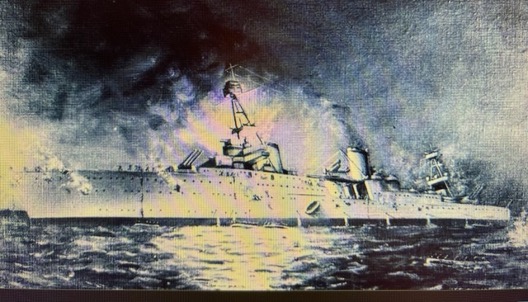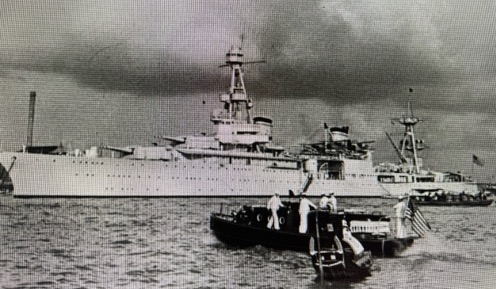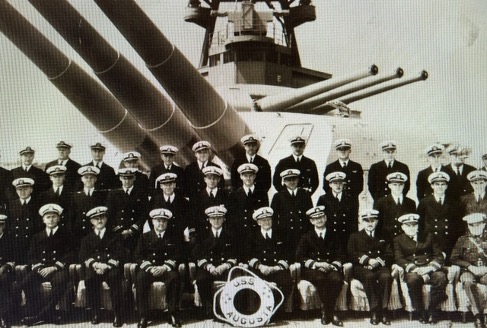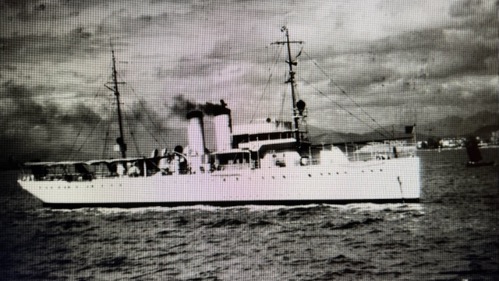 Asiatic Fleet Sailors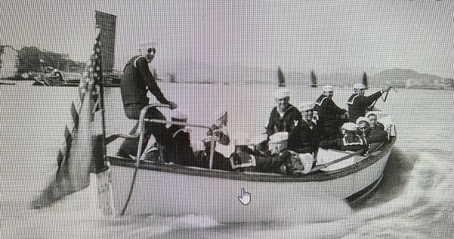 Additional Photos