1941 – During 1940, and increasingly so in 1941, it became evident that hostilities might breakout between Japan and the United States. Since 1937, retired U.S. Army Chief of Staff General Douglas MacArthur had been working as a military consultant to President Manuel Quezon and the Philippine Commonwealth Government. Objective: Build a Philippine armed force capable of defending itself. MacArthur foresaw hostilities coming, but openly stated that Japan would not make any moves against U.S., British, Dutch interest until April 1942 at the earliest. At that point MacArthur believed he would have an armed force of several Philippine divisions ready. They would be bolstered by America's formidable air and naval power.
In the last half of 1941 the U.S. sent in considerable military assets (troops, tanks) plus the new P-40 "War Hawk" pursuit planes and newly developed four engine B-17 "Flying Fortress" bombers.
United States Army and Navy Set-up in Late 1941
The Army
Major General George Grunert (Age 60)
Grunert commanded the Philippine Department. He had previously commanded the Philippine Scouts 26th regiment (1936) and Philippine Division (May 1940 – November 1941). Grunert was a Spanish- American War veteran having served in the Philippines as an enlisted man.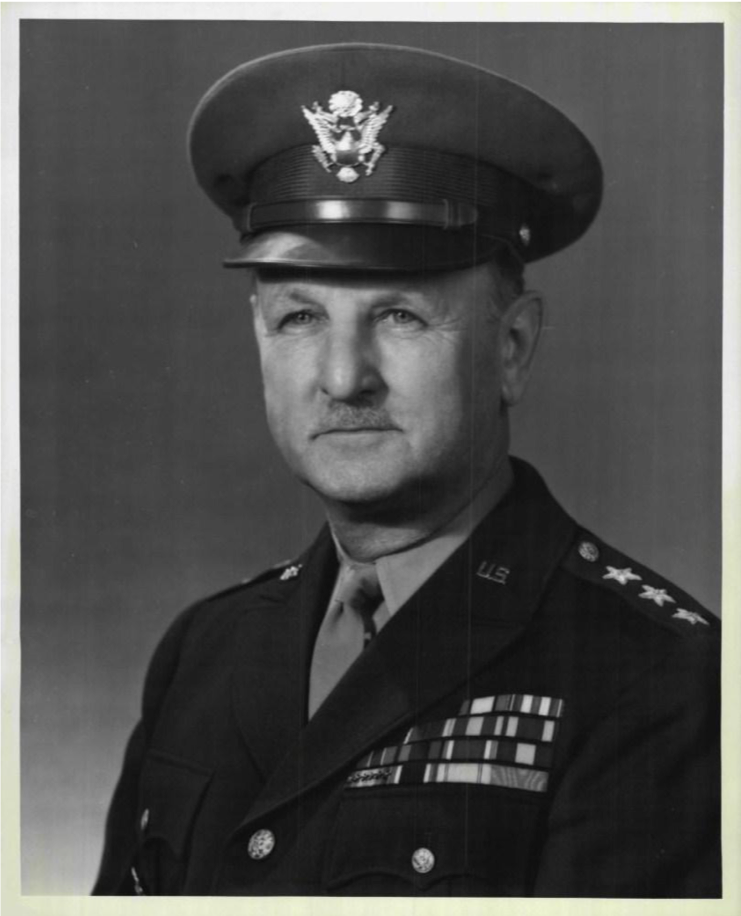 Brigadier General Jonathan Wainwright (age 58)
Wainwright commanded the Elite Philippine Division (labeled an "all white unit") beginning in September 1940. He had previously commanded a regiment of Calvary at Fort Davis, Texas.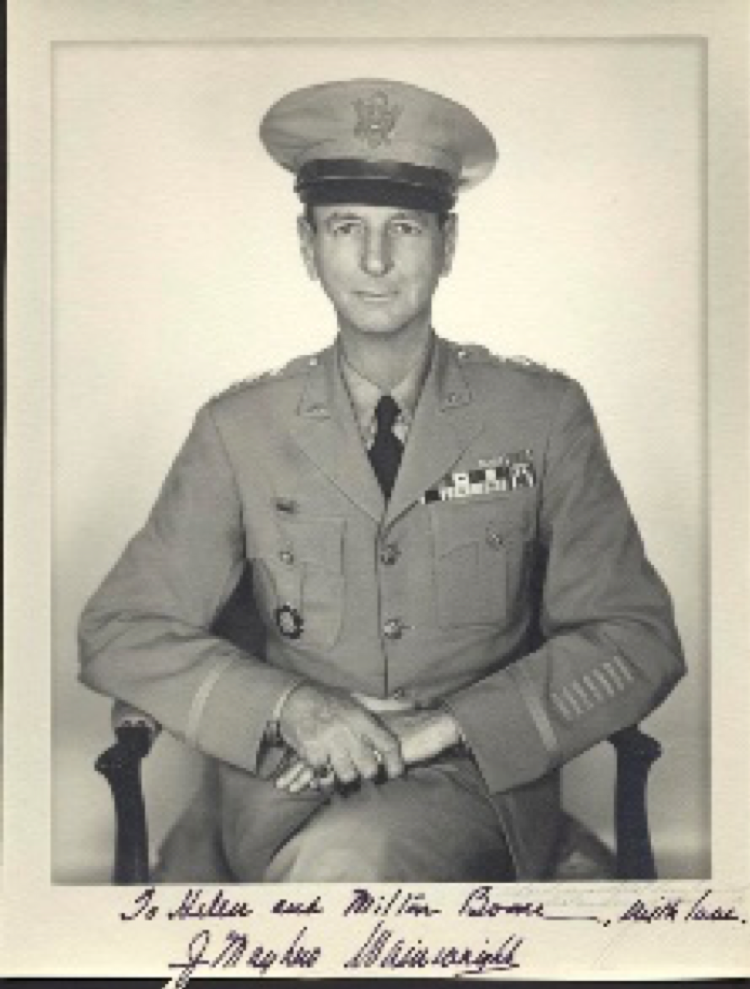 Brigadier General Edward King (age 57)
King commanded Fort Stotsenburg. He arrived in the Philippines in late 1940 as the second highest ranking Army ground officer after Wainwright.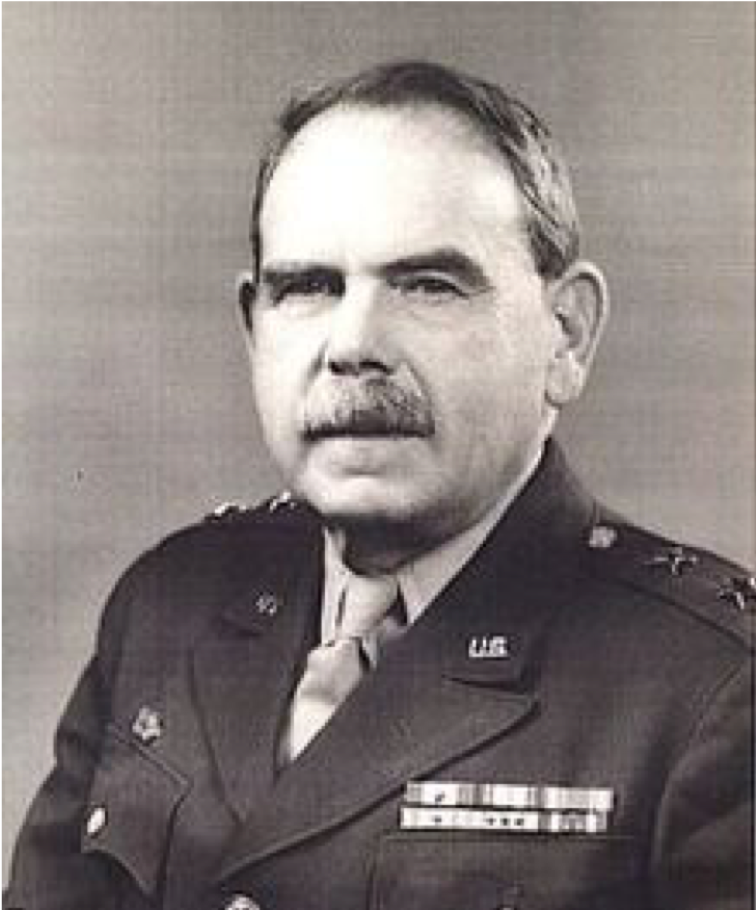 Brigadier General George Moore (age 54)
Moore commanded the Fortified Islands guarding the entrances to Manila and Subic Bays. He began his Philippine assignment in 1940 after serving as Commandant of Cadets at his alma mater Texas A & M University.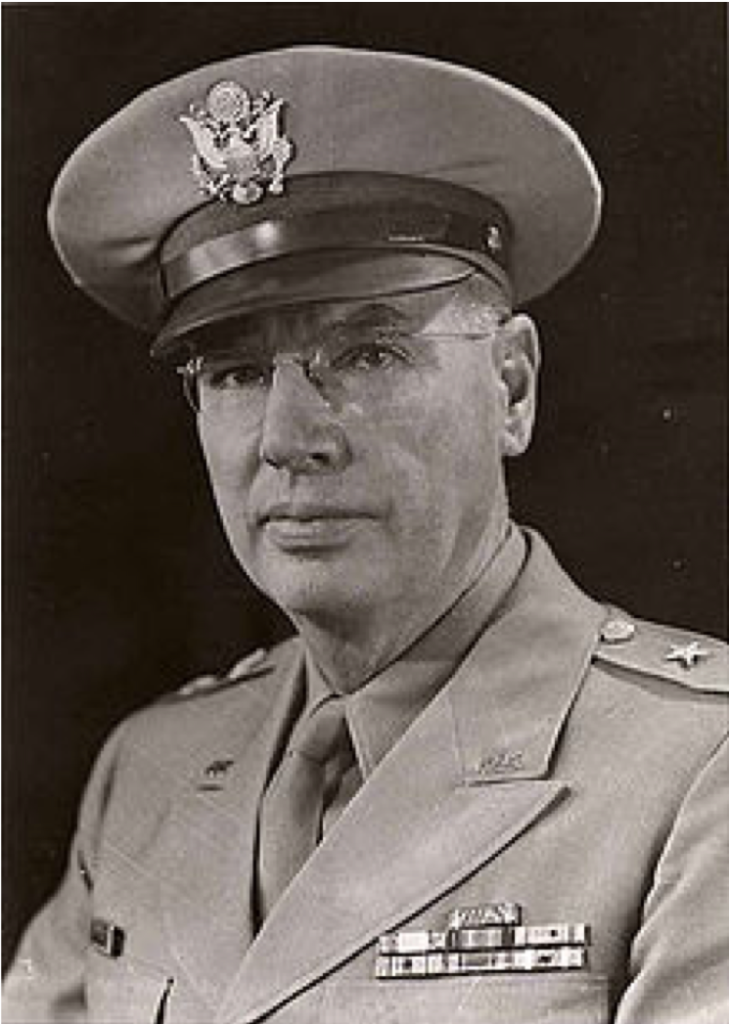 Brigadier General George Parker (age 54)
Parker arrived in the Philippine in 1940 as commanding officer of Fort McKinley.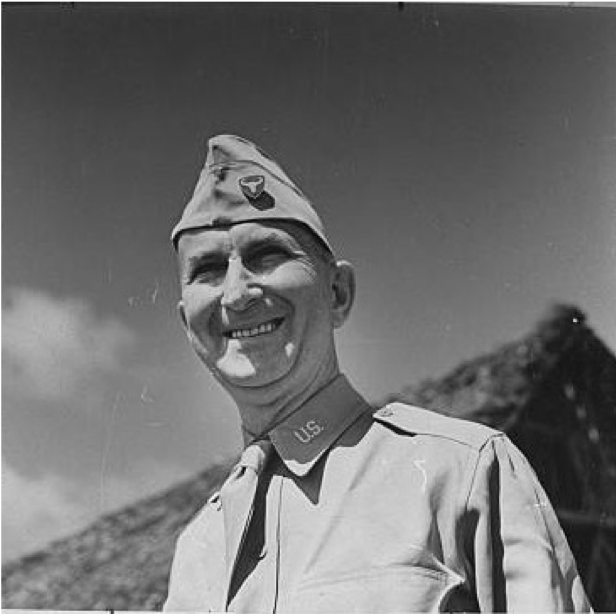 Brigadier General William Sharp (age 56)
Sharp, a career Field Artillery officer, arrived in the Philippine in 1941. He was appointed commanding officer of Visayan-Mindanao Forces.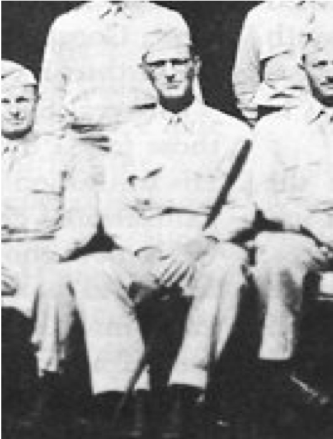 The Navy
Admiral Thomas Hart (Age 64)
Hart commanded the U.S. Navy's Asiatic Fleet based in Manila and Shanghai. The Fleet consisted of 3 cruisers, 13 destroyers, 29 submarines, an assortment of fleet auxiliary's, and a squadron of P.T. Boats.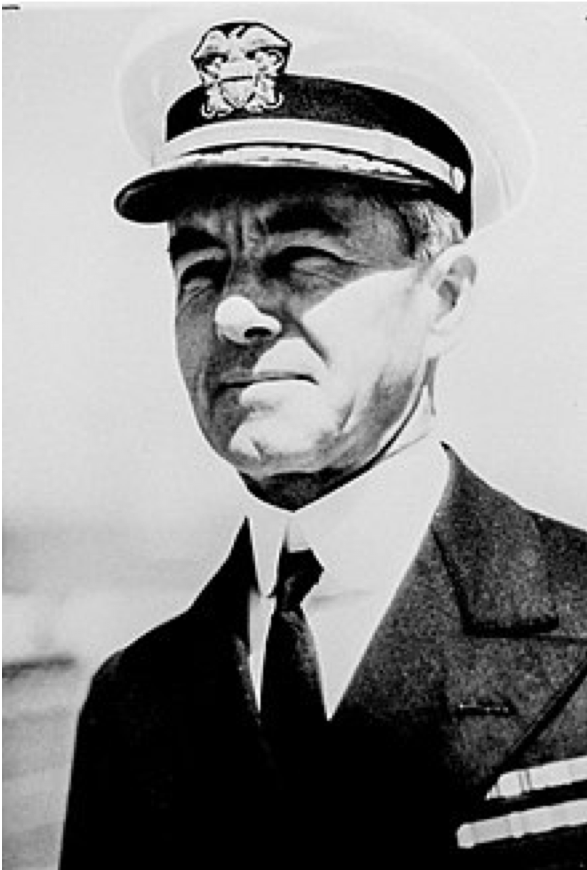 Rear Admiral Francis Rockwell (age 55)
Rockwell arrived in the Philippine in November 1941 to take command of the Cavite / 16th Naval Yard and District. His previous assignment was Captain of the Battleship Nevada at Pearl Harbor Hawaii.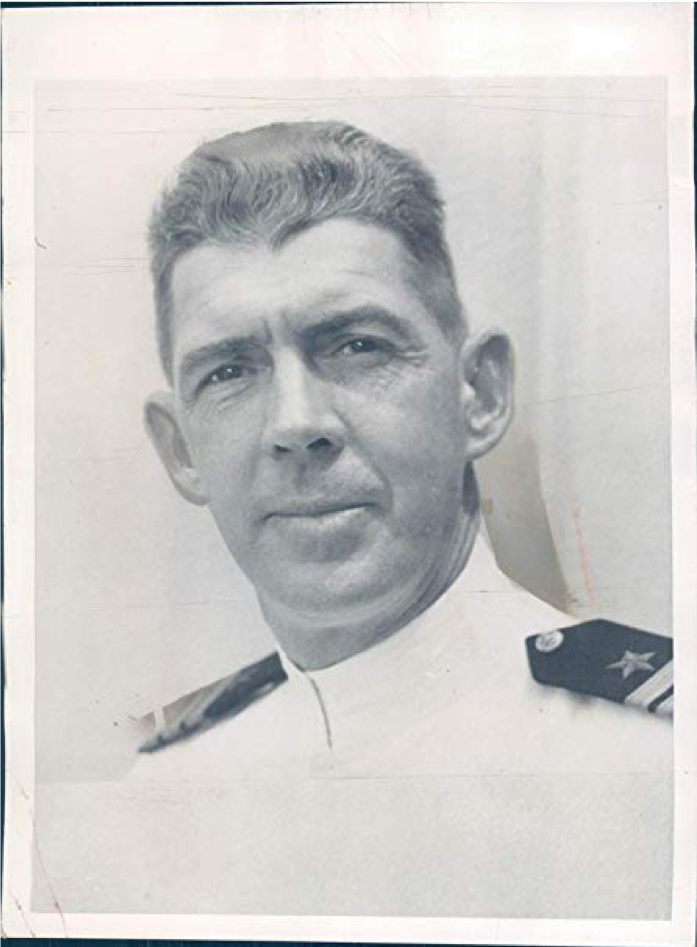 The Philippine Army
Major General Bascillo Valdez (age 49)
Valdez was appointed Chief of Staff of the Philippine Army in January 1939. Valdez was a doctor and surgeon. He was the personal physician of President Quezon.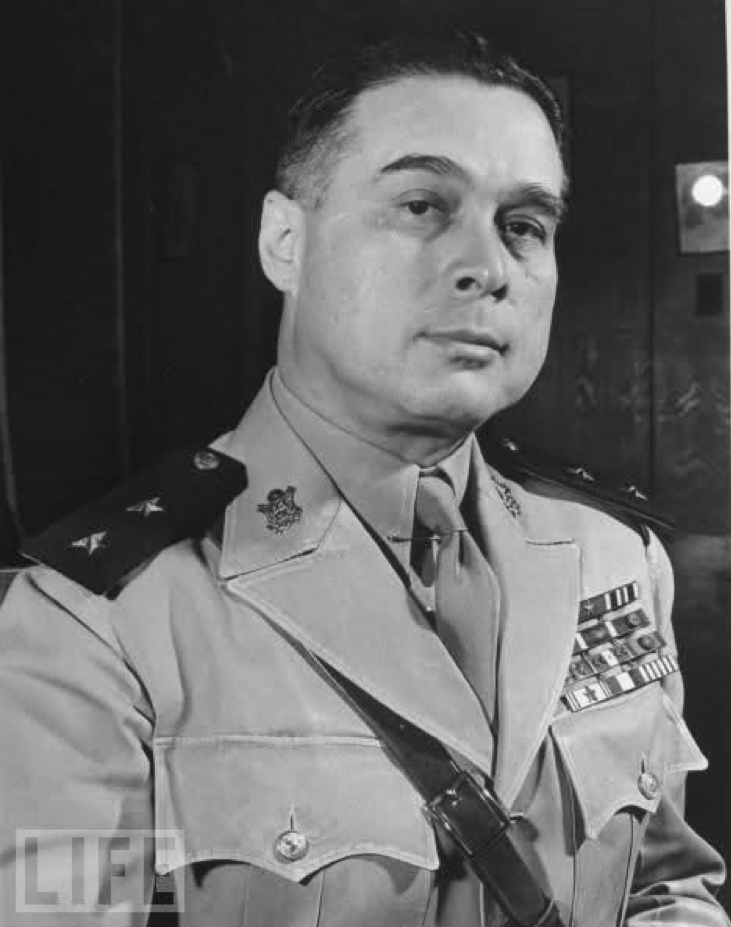 Brigadier General Vicente Lim (age 53)
The first Filipino to graduate from the U.S. Army Academy at West Point, Lim commanded the Philippine 41st Division.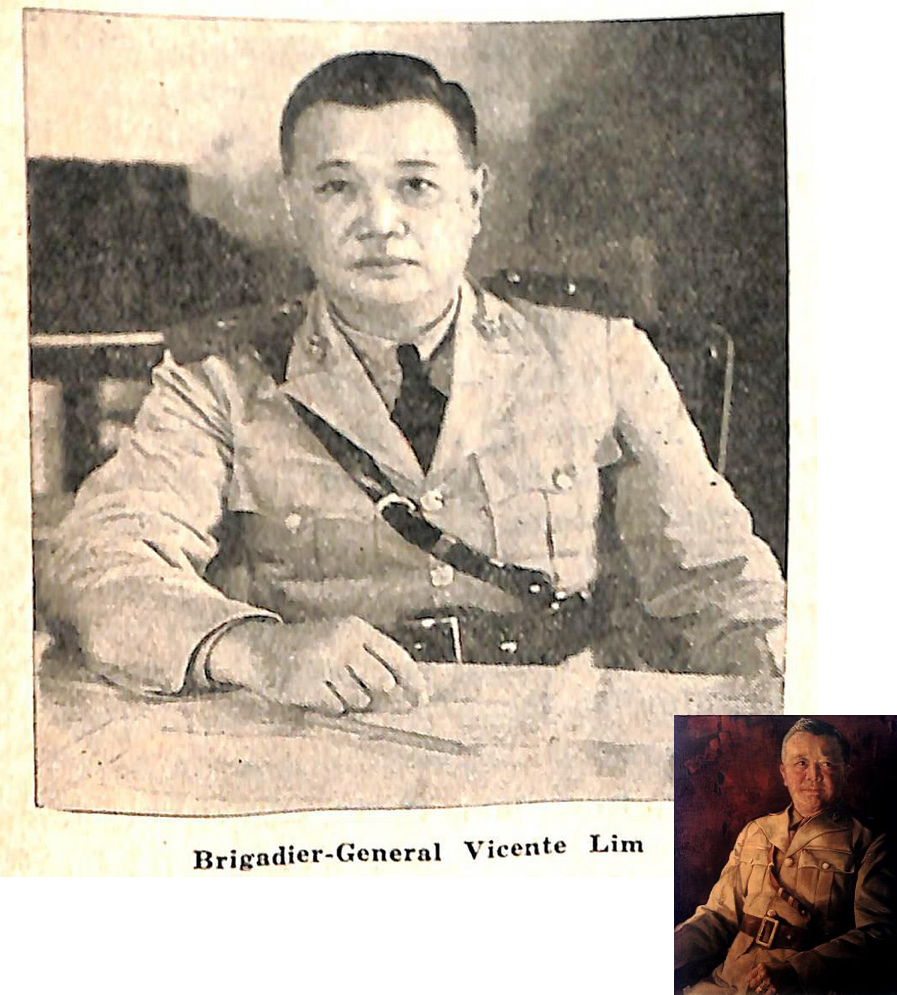 General Douglas MacArthur Returns to Active Army Duty (July 1941)
Against the back drop of Japan's growing military aggression in China and its movement of military forces into French Indo China, MacArthur started campaigning in early 1941 for a recall to active duty "Feelers" toward this objective were put out in Washington D.C. by his influential supporters.
Meanwhile in the Philippines, MacArthur's personal relationship with Common Wealth President Quezon had turned fragile. Quezon, reportedly annoyed by Mac Arthur's dramatic style, favored the down to earth, work-a-day ways of General Grunert. Mac Arthur, who was famously to have remarked as he was intentionally been kept waiting by Quezon for an appointment said "The day will come when he (Quezon) will need me (Mac Arthur) more than I need him"- and that day would come very soon.
At this juncture it seemed likely MacArthur's contract as military advisor to the Philippines would come to an end in December (following the presumed re-election of Quezon as President). MacArthur would return to the U.S. and retirement. Favored General Grunert would remain as America's top General. Grunert's assignment was not due to end until mid-1942.
This scenario was not to be. MacArthur, always the "Political General" held a strong personal relationship with President Franklin Roosevelt going back to the days when MacArthur was Army Chief of Staff and a World War I hero. Plus, there was the Spanish-American war where MacArthur's father, General Arthur MacArthur played a leading role in victory and served as first Military Governor of the Philippines. Furthermore, MacArthur had a close working relationship with current Army Chief of Staff George Marshall. MacArthur got what he wanted. In July 1941 he was re-appointed Lt. General and made Commander of United States Armed Forces Far East (USAFFE). Quezon, who had not been consulted, was surprised by the news as was U.S. High Commission Francis Sayre (who held a strong dislike for the imperious Mac Arthur) As for General Grunert, he was disappointed but accepted his new, subordinate position. He vowed to continue as Commanding Officer – Philippine Department. MacArthur had other plans. In October he abolished the Philippine Department as being "redundant". Grunert was suddenly jobless and ordered back to Washington.
Mac Arthur (age 61) would rule with an iron hand along with his strong willed and controversial Chief of Staff General Sutherland.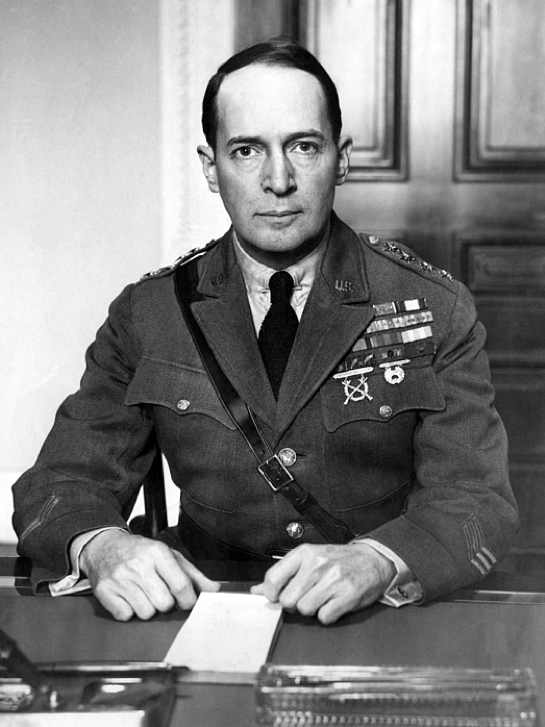 Brigadier General Richard Sutherland (age 43). Sutherland had been MacArthur's Chief of Staff since 1938 (replacing Col. Dwight Eisenhower)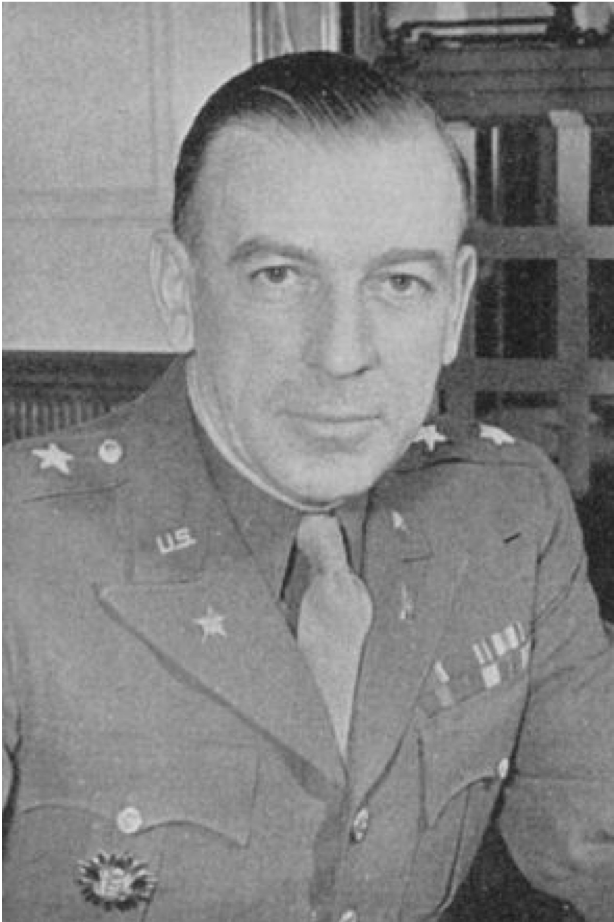 December 1941 – Japan Attacks
United States Army forces had been badly neglected throughout the 1930's due to budget reductions necessitated by the Great Economic Depression. Equipment modernization and training had been cut to a minimum. This equally applied to forces based in the Philippines. Few men had seen combat. World War I had ended more than twenty years earlier. Relaxed tropical duty in the Philippines was sought after ; much free time, good housing, clubs, entertainment, sports and travel (under official orders) to explore the Philippine islands, China and other Asia lands.
Japan's sudden attack, despite warning signs, caught most military and civilians alike off-guard. Preparations were underway for Christmas. Suddenly lives were turned up-side down. On December tenth a Japanese "Air Fleet" of twin engine planes bombed the Cavite Naval Yard. Stocks of torpedoes and fuel exploded. The base burned for two days. Asiatic Fleet Commander Hart ordered the fleet south to Java, Indonesia. As for the Army- Forts Stotsenburg, McKinley, and Santiago were cleared of equipment, supplies and personnel. Orders were to "Evacuate to Bataan" in accordance with WPO-3 (War Plan Orange Three). There the Army would fight until a relief force would presumably arrive. Comfortable quarters and regular meals were abandoned and traded for tents and field rations.
On Christmas Eve 1941 General MacArthur left his luxury home suite a top the Manila Hotel. He, his wife Jean and son, President Quezon and family and High Commission Sayre and family sailed to the safety of the island fortress of Corregidor. Soon it too would be bombed and shelled requiring its beleaguered garrison to live inside the cramped and dusty Malinta Tunnel Complex.
Initially, General Wainwright led the defense of Northern Luzon while General Parker led the defense of Southern Luzon. Parker was soon replaced by General Jones. General Sharp commanded a small force in the Visayas and Mindanao. By January 1st 1942 the retreat to Bataan was completed. General Wainwright commanded the East Sector. General Parker commanded the West Sector. Following General MacArthur's departure for Australia (March 1942) General King took Wainwright's place. General Moore continued as commander of the Fortified Islands guarding Manila Bay (Subic Bay base was abandoned)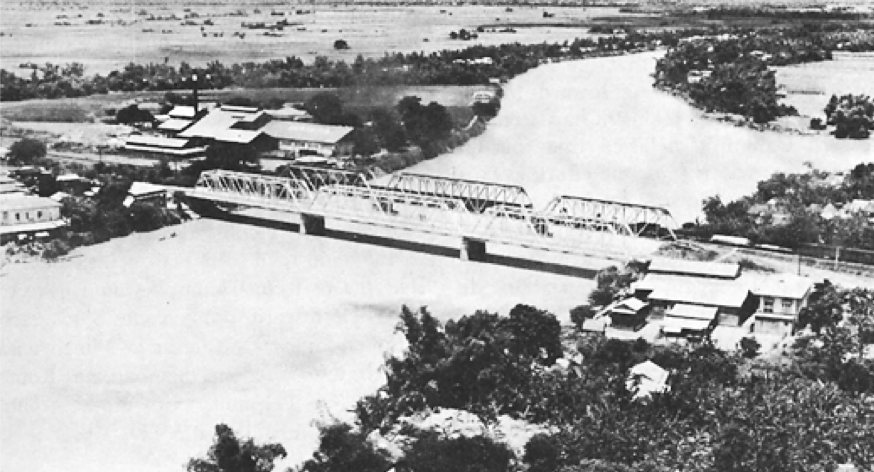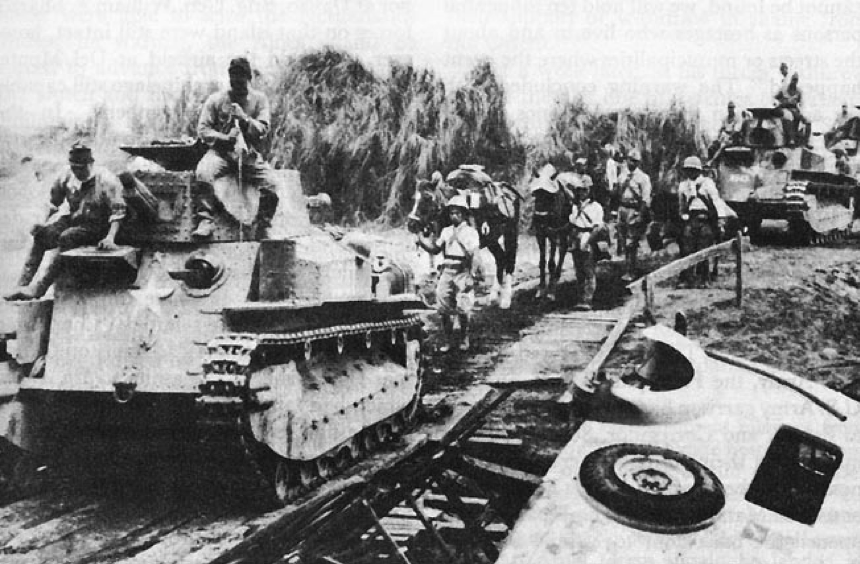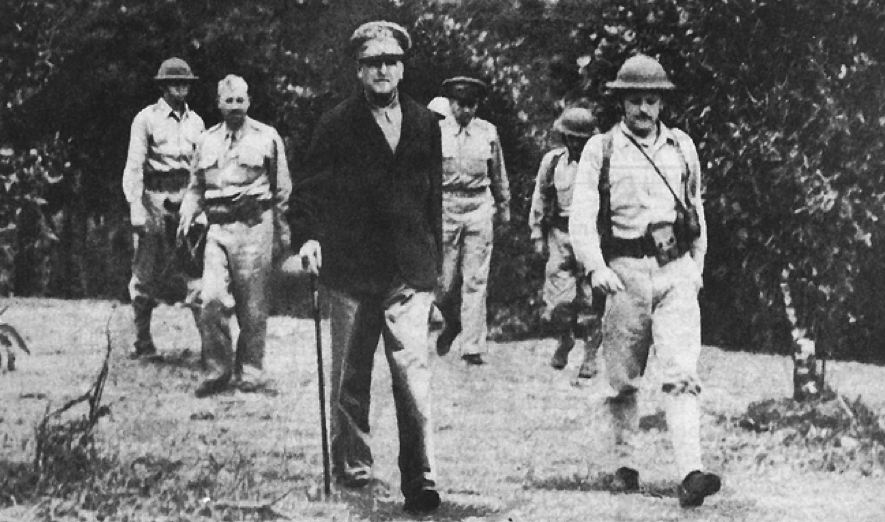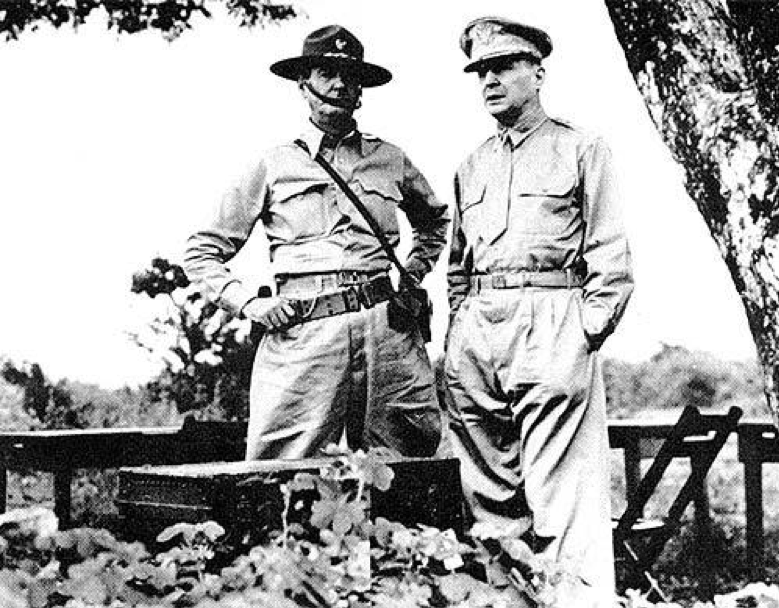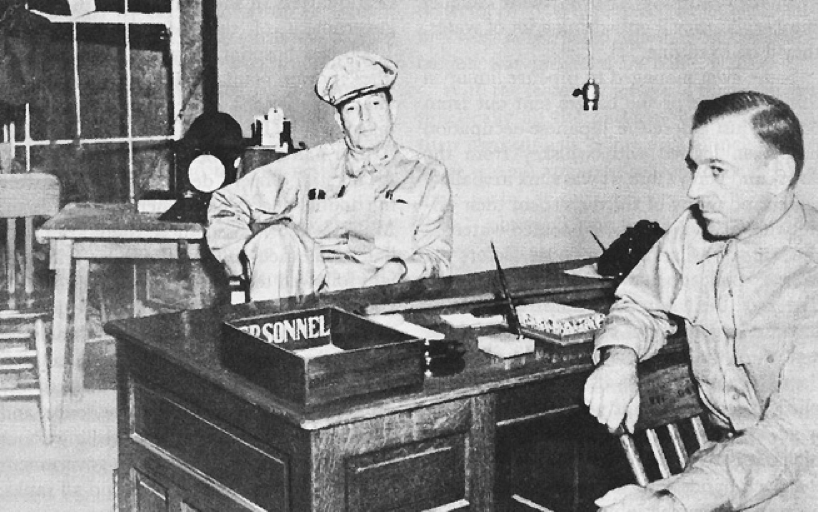 American/Philippine Forces Surrender
In early April Bataan surrendered. In early May Corregidor surrendered along with Sharp's forces in Mindanao. Guerilla warfare against the Japanese would continue, with MacArthur's active support, until Japan's unconditional surrender in September 1945.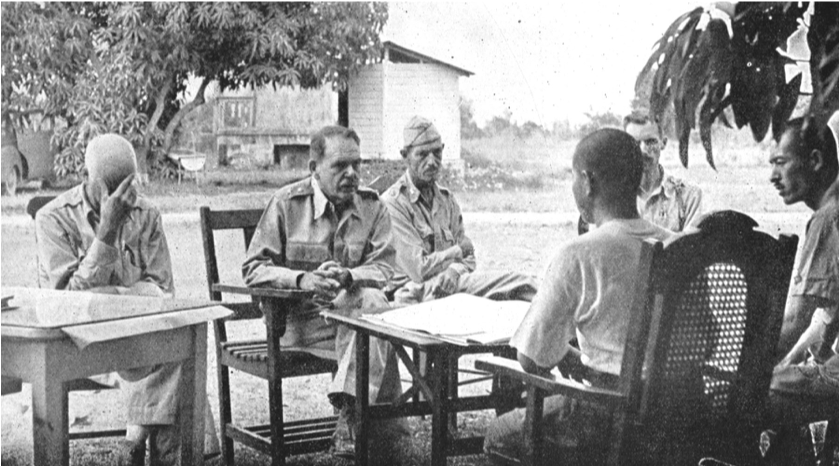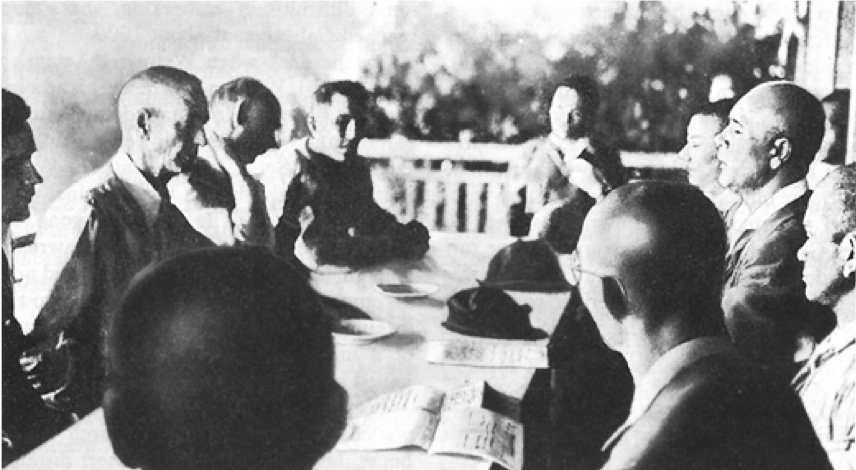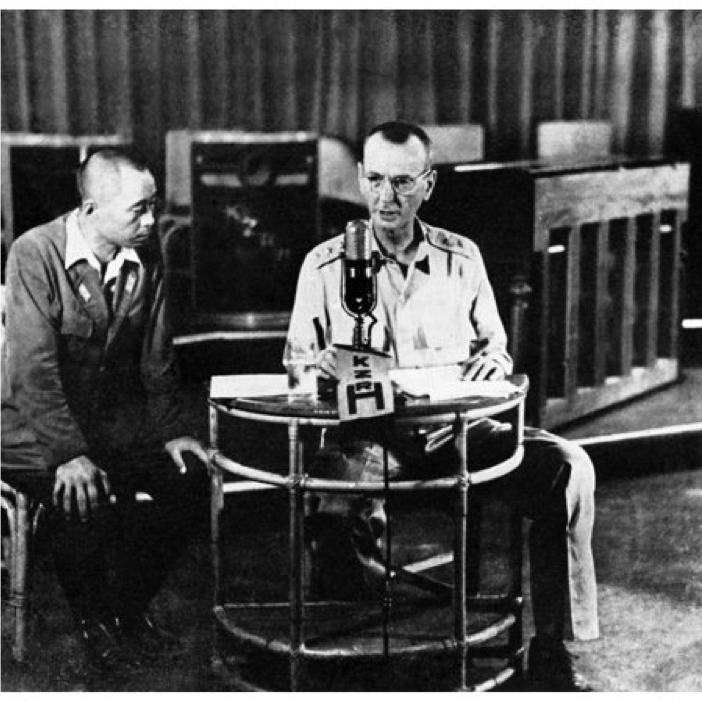 Postcript
Japan's victory in the Philippines was the biggest American military defeat in its history. Included was the capture of nearly all the top U.S./Philippine Army Commanders except MacArthur, Sutherland and Valdez.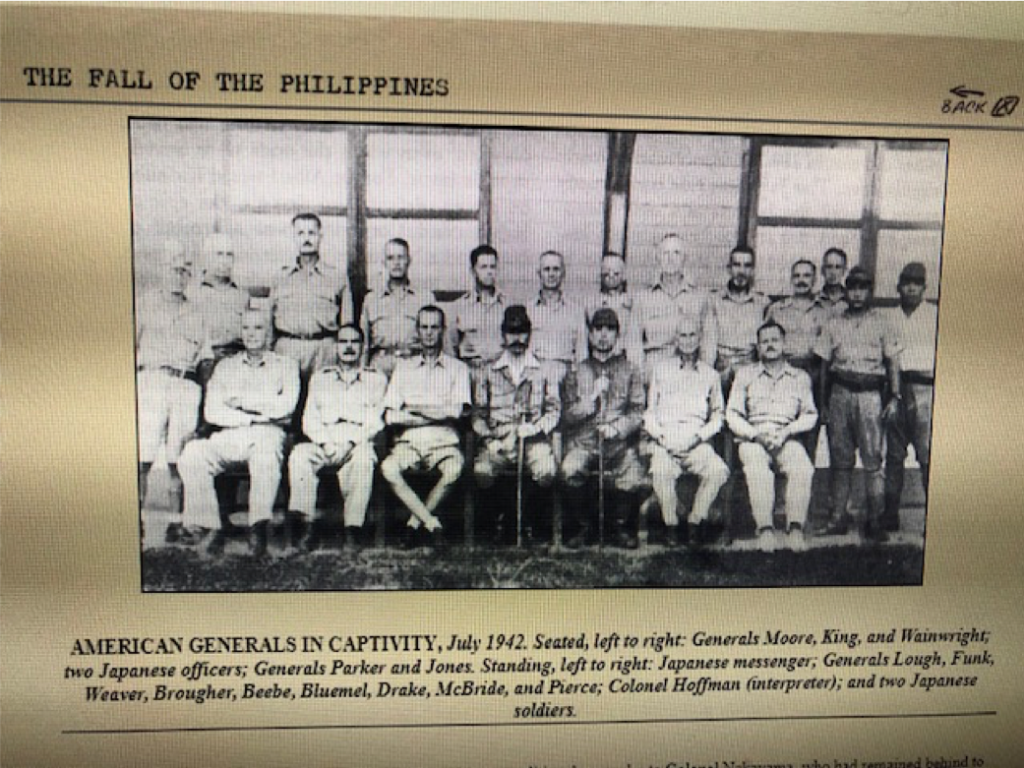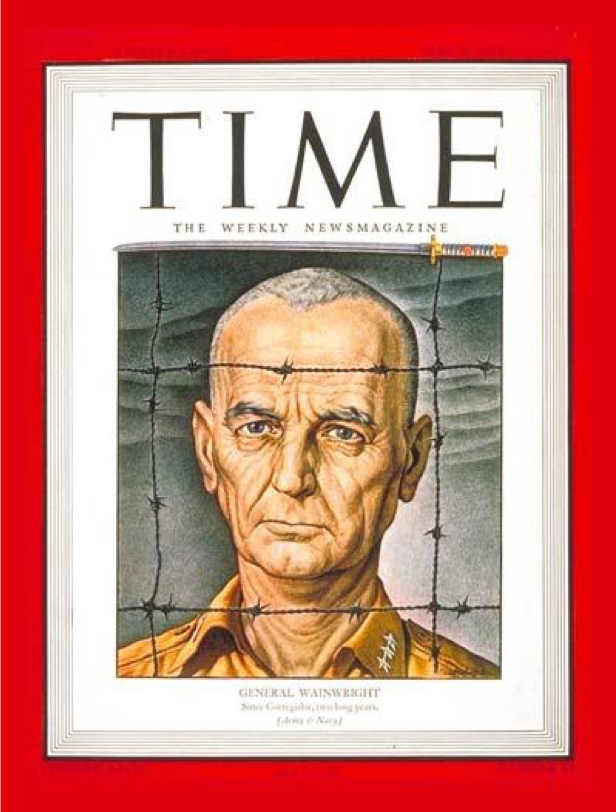 General Wainwright – POW in Manchuria

Liberated August 1945 – stood behind General MacArthur at Japan's surrender onboard USS Mission in Tokyo Bay – awarded Medal of Honor – Retired 1947 – Died age 70 (1953)
General King – POW in Manchuria

Liberated August 1945– Retired 1946 – Died Age 74 (1958)
General Moore – POW in Manchuria

Liberated August 1945 – Retired 1949 – Died age 62 (1949)
General Parker – POW in Manchuria

Liberated August 1945 – Retired 1946 Died Age 79 (1968)
General Sharp – POW in Manchuria

Liberated August 1945 – Retired 1946 – Died Age 61 (1947)
Admiral Hart – Returned to the U.S. 1942. – Retired 1942 but reinstated until 1945 serving on the "USN General Board". Became a U.S. senator (Michigan). Died age 94 (1971).
Admiral Rockwell – left with MacArthur (via PT-boat) March 1942. Served in various Navy posts. – Retired 1948. Died age 92 (1979)
General Valdez – Departed Corregidor for 1942 as part of President Quezon Party aboard submarine USS Sword Fish. Returned to the Philippines 1945. Retired 1946. Died age 78 (1970).
General Lim – POW 1942 – 1943

Joined the underground – Captured by the Japanese 1944 – Executed 1945 (age 56)
General MacArthur – Departed Corregidor March 1942. – Supreme Commander Allied Forces Southwest Pacific until the end of WW2 (September 1945) – Military Governor of Japan 1946 – 1951 – Fired by President Truman 1951 – Retired 1951 – Died (age 84) – 1964
General Sutherland – Departed Corregidor with MacArthur March 1942. Served as Chief of Staff until end of WW2. – Retired 1946 – Died age 72 (1966)-BB
(Sources: The American Chamber Library/Various Internet History Sites)