In early 1933 Don Eugenio Lopez, a successful sugar planter and businessman from Iloilo, founded the Philippines second commercial airline, "Iloilo – Negros Air Express Co (INAEC)." Main base was Iloilo aerodrome. Initial routes were Iloilo to Manila, Bacolod and Cebu. Soon after came service to Davao, Zamboanga and Del Monte on Mindanao.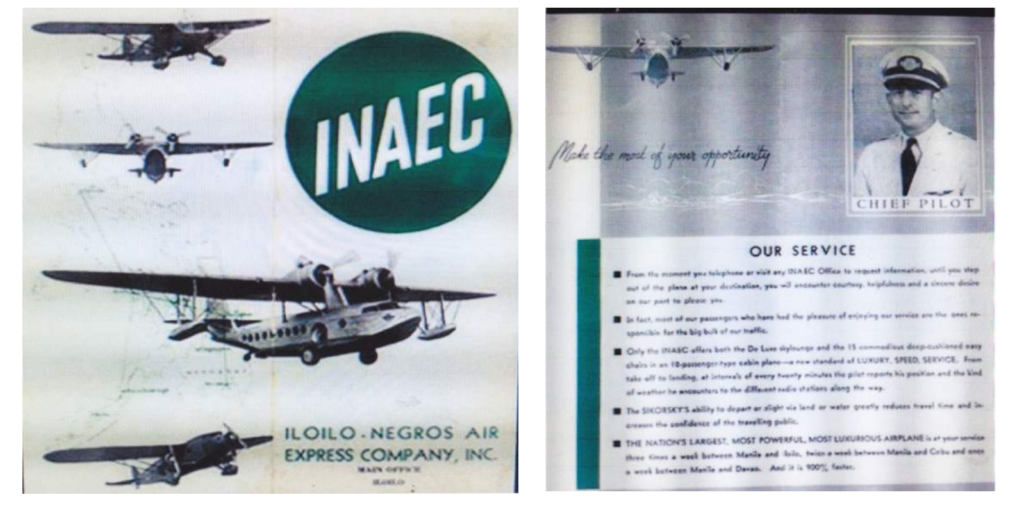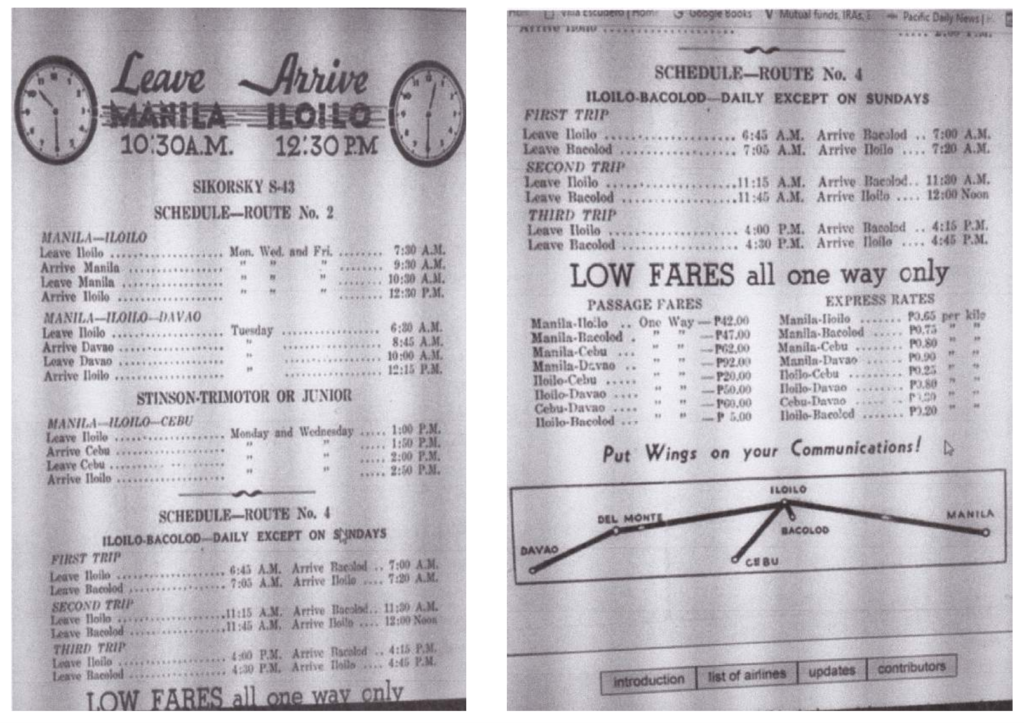 Stinson Tri-Motor
Initially INAEC purchased two Stinson Tri-Motor aircraft for $26,000 each. Stinson Aircraft was part of the Duesenberg, Cord, Auburn Automobile Company headed by industrialist E.L. Cord. The popular Stinson accommodated ten passengers and cruised at 125 mph.
Sikorsky S-43
Based on successful operations INAEC upgraded its equipment in 1937 with the purchase of two Sikorsky S-43's. At the time Igor Sikorsky was a widely acclaimed aircraft builder, supplying Pan American Airlines with four and twin engine planes. The two engine S-43 was known as the "Baby Clipper". It could land on both sea and land, ideally suited for the Philippines.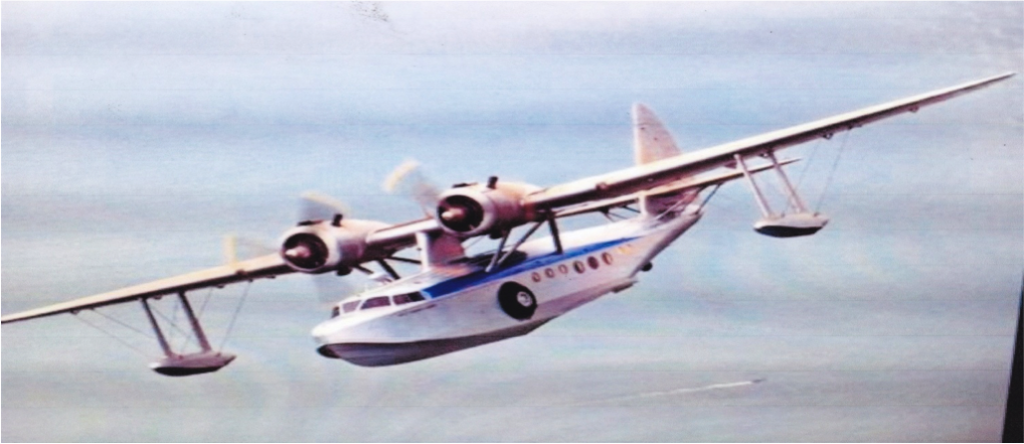 The S-43 held 18 passengers plus a crew of two. It featured a "CR" and pioneered having a flight attendant. The S-43 cruised at 150mph.
In 1940 INAEC reportedly carried 2,000 passengers per month. In December 1941 disaster struck. The entire fleet was destroyed in the Japanese invasion.
The Lopez family resurrected the company in 1946 as Far Eastern Air Transport (FEAT)", which was merged into Philippine Airlines in 1947. BB
(Source: Lopez website / Time-Tableimages.com / John Tewell Photos)