(A History by Lewis Gleek Jr – 1976//The American Chamber Library Collection)
America's first social club in the Philippines was the Army and Navy Club (ANC). Established at the end of the war against Spain (1898), membership was restricted to U.S. Military Officers. But from the very start civilian officials of the Insular Government and prominent businessmen were frequent visitors by invitation.
Early years of the ANC were spent at club houses located in Intramuros. In 1911 ANC relocated to much grander and extensive quarters adjacent to the Luneta. The new ANC occupied a piece of land reclaimed from Manila Bay.
On April 12, 1911 at 6 in the afternoon club members and staff marched from the Walled City to the new facility. The U.S. Army 20th Infantry Band led the way playing "Hail Hail the Gangs all Here" and other popular tunes.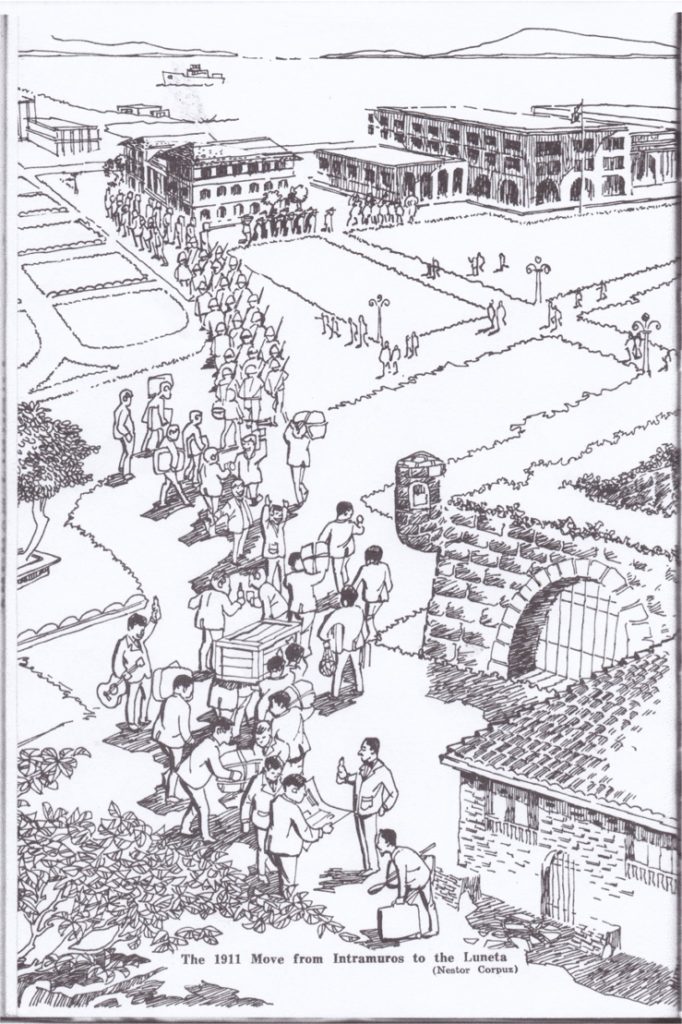 The ANC during the 1920's
In 1921 ANC's 725 members formed Manila's largest social club. A variety of dining and sports facilities served as entertainment and athletic venues for military officers as well as visiting businessmen and tourists, arriving on an increasing number of ocean steamships. The 1923 Manila Times described ANC as "Famous the world over as the most attractive club in existence"
A former Army junior officer recollects: "The dining room buffet was an annex to a wonderful bar…every variety of juice was available to make one happy, indiscreet, inane but always lovable".
Download The ANC during the 1920's
The ANC during the 1930's
ANC Club life continued to improve. Army duty postings at Fort Wm McKinley and Manila Bay's fortified Islands were much sought after; likewise Navy duty at the Cavite Navy Yard. A navy officer relates memories of ANC Club life.
Atmosphere prevailing in the late 1930's was reportedly idyllic according to a former Naval Attaché to the High Commissioner.
Download The ANC during the 1930's
ANC 1940/1941- a Prelude to War
In 1940 it became increasingly worrisome that hostilities with Japan might break out. Historian Gleek relates recollections of events leading up to the outbreak of WW2 and the end of prewar ANC. The Imperial Japanese Army would make ANC one of its headquarters until Liberation in early 1945.
Download ANC 1940/1941- a Prelude to War